WebDispatch.com is a locally owned and operated business that provides computer services to small businesses and home office users. Our mission is to provide professional service at reasonable rates while delivering exceptional customer service. Our staff has more than 30 years experience implementing Information Technology solutions for business.
Meet the Staff of WebDispatch.com: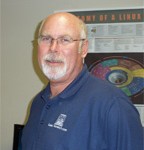 Jim Erickson, author of the book "Computers Should Just Work", is the owner of WebDispatch.com. Jim brings more than 30 years of Information Technology experience to WebDispatch.com with hands-on leadership skills in managing multi-functional, multi-national business teams specializing in Networking & IT Infrastructure. Jim has led several organizations through Disaster Recovery Planning & Testing and Sarbanes-Oxley compliancy. Throughout his career Jim has planned, developed, and managed multiple (5+) data centers, both domestic and international, and built and managed 2 domestic and global helpdesks, from software selection, to staffing and training.
Jim was born & raised in Chicago, Illinois. He moved to California after a long, harsh winter in 1978 and never looked back.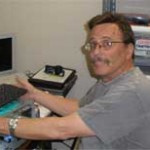 John Schroeder is a partner at WebDispatch.com. John has a solid business background and understands the bottom line goals of doing business along with an understanding of how to achieve those goals through Information Technology. He also has clear understanding of end user concerns, which are often essential to a successful technology implementation. John oversees our operations where he focuses and complements the services we provide at WebDispatch.com.
John grew up in San Diego and holds a law degree from University of San Diego School of Law. John's favorite way to spend a free afternoon is watching Perry Mason reruns. John is also an avid reader and writer. He spends much of his free time reading books and writing novels.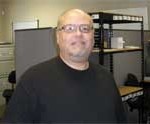 Michael Palmer is a partner at WebDispatch.com. Mike has enjoyed a substantial career in Information Technology for the last 30 years. His prior position was with a multinational, multibillion dollar company heading a global team of high-tech specialists. He led the team in the selection, procurement, and implementation of global technological solutions.
Mike has a unique perspective on technological issues as the well the ability to plan, design, and implement solutions. At WebDispatch, Mike manages the strategy for technology growth to ensure our products and services meet the growing needs of our customers.
When Mike is not working, his hobbies include building and maintaining a salt water aquarium, developing a video jukebox with an extensive video library, professional photography and photo editing. Mike also loves to travel.

Teri Erickson brings valuable technical and operational experience with her prior position as Founder and CEO of Content Engineering, Inc. With her leadership and technical expertise, Ms. Erickson was able to make Content Engineering the premier Media-to-Media Document Conversion Company and a prime candidate for acquisition, which took place in November 1998. Prior to Content Engineering, Inc., Ms Erickson was a Chief Engineer for IKON Office Solutions, where she was responsible for the design and implementation of many multi-million dollar conversion projects in the financial, automotive, and commercial industries. She was also a recipient of the 1995 Innovator of the Year award. Ms. Erickson holds a Bachelor of Science degree in Computer Science from California State University, Hayward.
Charles Barnes was born in Santa Clara and moved to the East Bay when he was 5 years old. He has a younger sister. His father was in the technology industry, and is still involved in field today. How did Charles get his start in technology? His parents have a picture of a 2 year old Charles sitting at a keyboard. Too bad we don't have that picture for this article. His earliest computer was an IBM 286 AT. His dream tech device that he doesn't own today would be an iPhone6.
When he is not working, Charles enjoys games on Xbox, PS3, & Wii, going to the movies, and accidental rock climbing (a long story). His favorite movie is Tropic Thunder and his favorite beverage is Earthquake Zinfandel. Something nobody knows about Charles! He was home schooled from Grade's 6-12.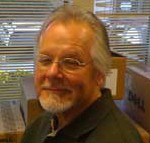 Warren Johnson was born in Norfolk Virginia, and grew up on the east coast between Philadelphia and Baltimore. He spent 2 years in the Marine Corps. He then went on to San Jose City College where after 4 years he earned an AA in Electronics & Computer Technology. Warren took that degree and started working in Silicon Valley in the early 70's building computers for large computer manufactures, as well as field service work in digital radiology and nuclear medicine.
Warren loves listening to Blues. In his free time he loves golf, hiking, travel, and has a passion for motorcycles. Warren has been working for WebDispatch.com since 2010 and says there is nothing better than making a living doing what you love.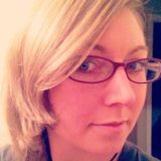 Sarah Jane Erickson comes to us with a background working in veterinary clinics, where she spent ten years as a manager and technician. She is currently managing the WebDispatch office, learning some basic technician skills and running our marketing campaigns. Sarah Jane will also be in charge of our Social Media, conducting a few Webinars, and sending out weekly video "tech tips".
In her free time, she enjoys riding bikes, reading books, playing with her obese cats, eating a Paleolithic diet and listening to music.