&nbps;
We're Waging War Against Spam For Our Customers!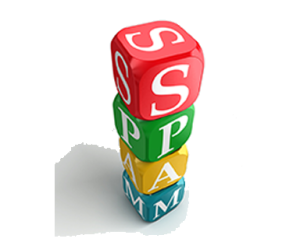 How often do you check your email and it's flooded with spam? You're forced to wade through this trash to retrieve the important emails from your customers, vendors, and employees. We have JUST the SOLUTION for you!
Thanks to a new breakthrough in e-mail filtering technology, we can now eliminate up to 99% of all spam you're currently getting without interfering with the e-mail messages you want to receive.
The WebDispatch Spam Blocking Solution will:
Quarantine virus riddled spam before it ever gets to your in-box, drastically reducing your chance of introducing a virus to your entire network.
Filter out unwanted spam without blocking important e-mails you want; and the more you use the system, the smarter it gets!
Costs pennies a day but will save you and your staff HOURS of time sifting and sorting through all the e-mails in your inbox.